BERG Mt Martha volunteers and contractors, helped on occasion by groups from a number of local schools, have removed vast quantities of rubbish and pest plants throughout the Balcombe Estuary Reserves, principally Boneseed, Coprosma, Pittosporum, Angled Onion and Ivy.
We continue to spray Smilax, Blackberry, weed grasses and other tenacious and scrambling weeds.  We have spread countless truckloads of mulch and planted many, many thousands of indigenous plants raised from local seed.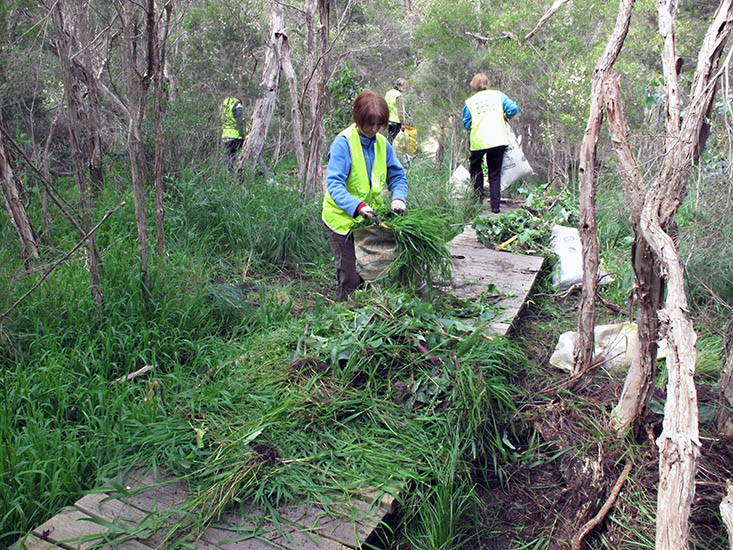 In recent years, BERG's work has extended beyond the Estuary Reserves to include the Mt Martha foreshore from the north to the south car park. The aim is to improve the diversity of the foreshore vegetation, and restore the threatened Coast Banksia Woodland, a vital part of the local ecology.
An ongoing feral animal eradication program – principally rabbits and foxes – is also part of BERG's activities.